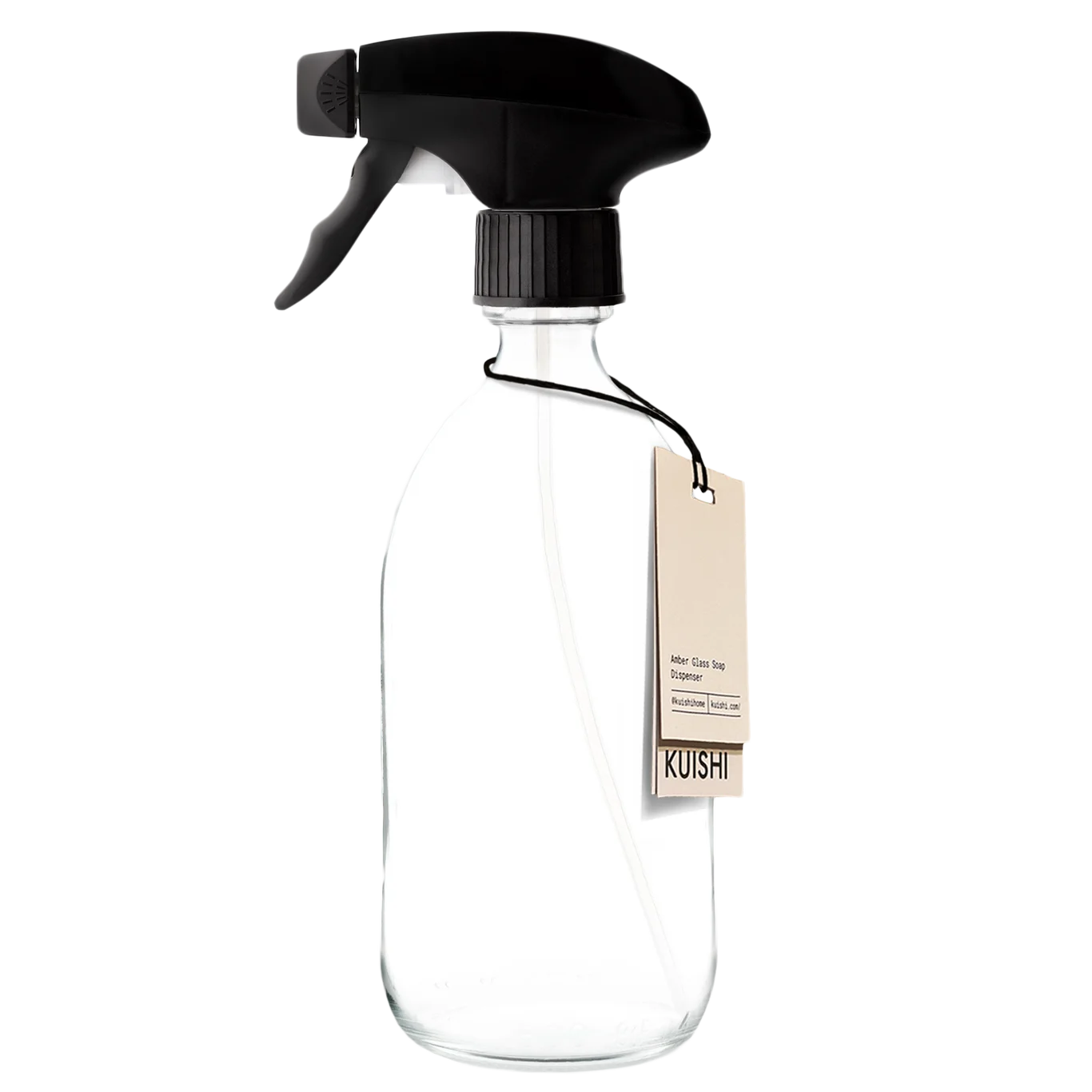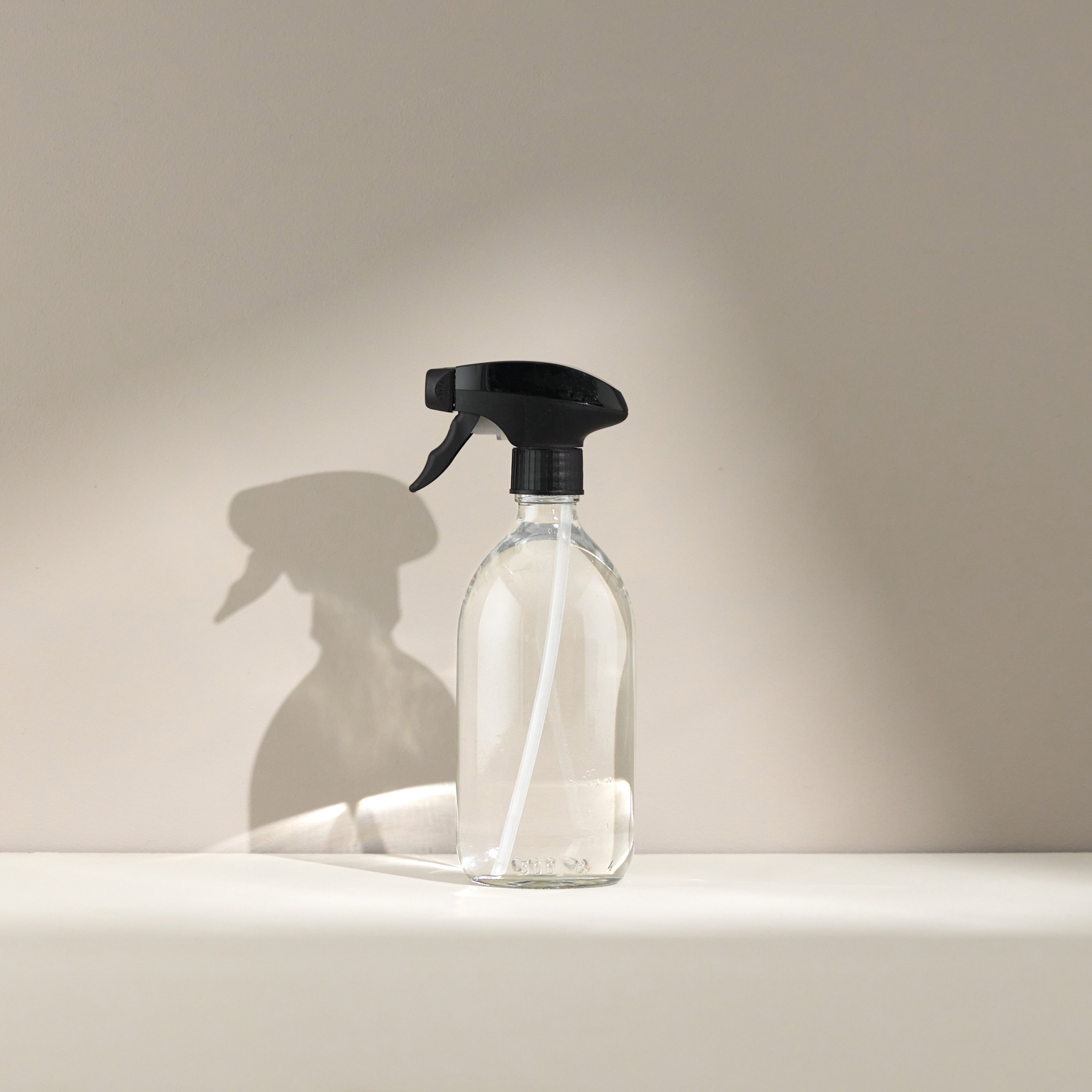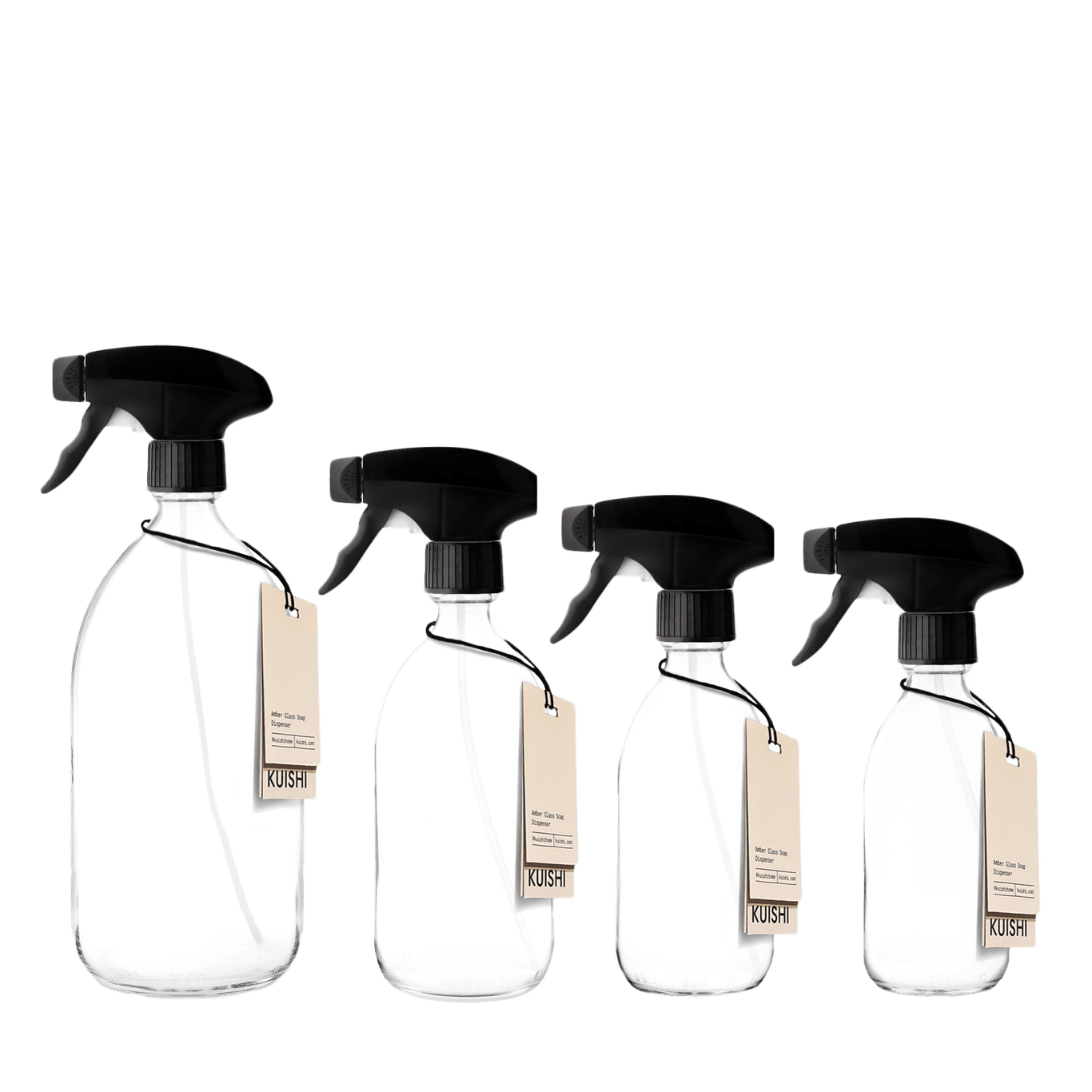 Clear Spray Bottle
The kind of bottle that never goes out of style.
This clear spray bottle is a functional and durable bottle for products around the home.
Perfect for surface sprays and household cleaners in the bathroom and kitchen.
The nozzle twists to turn off, and the top unscrews for endless use. The trigger and pump are designed to reduce stress on the hand for extended use making this perfect for regular commercial use.
All our pumps come with a 12-month warranty.
The Perfect Spray Bottles For Cleaning.
When you clean, you need a spray bottle that directs a wide mist covering surfaces quickly, accurately and constantly. Our spray bottles do just this.
Designed to replace single-use cleaning bottles and reduce stress on your hands, make this the perfect bottle for cleaning.
Glass Trigger Bottle Size Char