Spray Bottles
Our spray bottles and atomisers add elegance and style to functionality. Here at Kuishi, we believe that sustainable choices should still be stylish; our collection of glass and trigger spray bottles complement interior spaces.
If you are looking for a spray bottle for watering plants, storing cleaning products or styling up your homemade hair and personal care products. Kuishi atomisers are also ideal for diffusing scents! 
All spray bottles are available in different sizes and colours and have a 12-month warranty.
A Reliable, Comfortable spray bottle
Some spray bottles can be uncomfortable to use regularly, causing stress on your hands and fingers. Our trigger spray is made to reduce stress on the hand, making it ideal for commercial cleaning use. The moulded trigger fits perfectly around your fingers, reducing the pressure required to spray.
How our sprayers provide the ideal mist
A unique innovation regulates the pressure inside the trigger head to ensure that the liquid is supplied through the nozzle at a minimum of 3 bar pressure, resulting in effective and consistent spray patterns while cleaning or watering plants.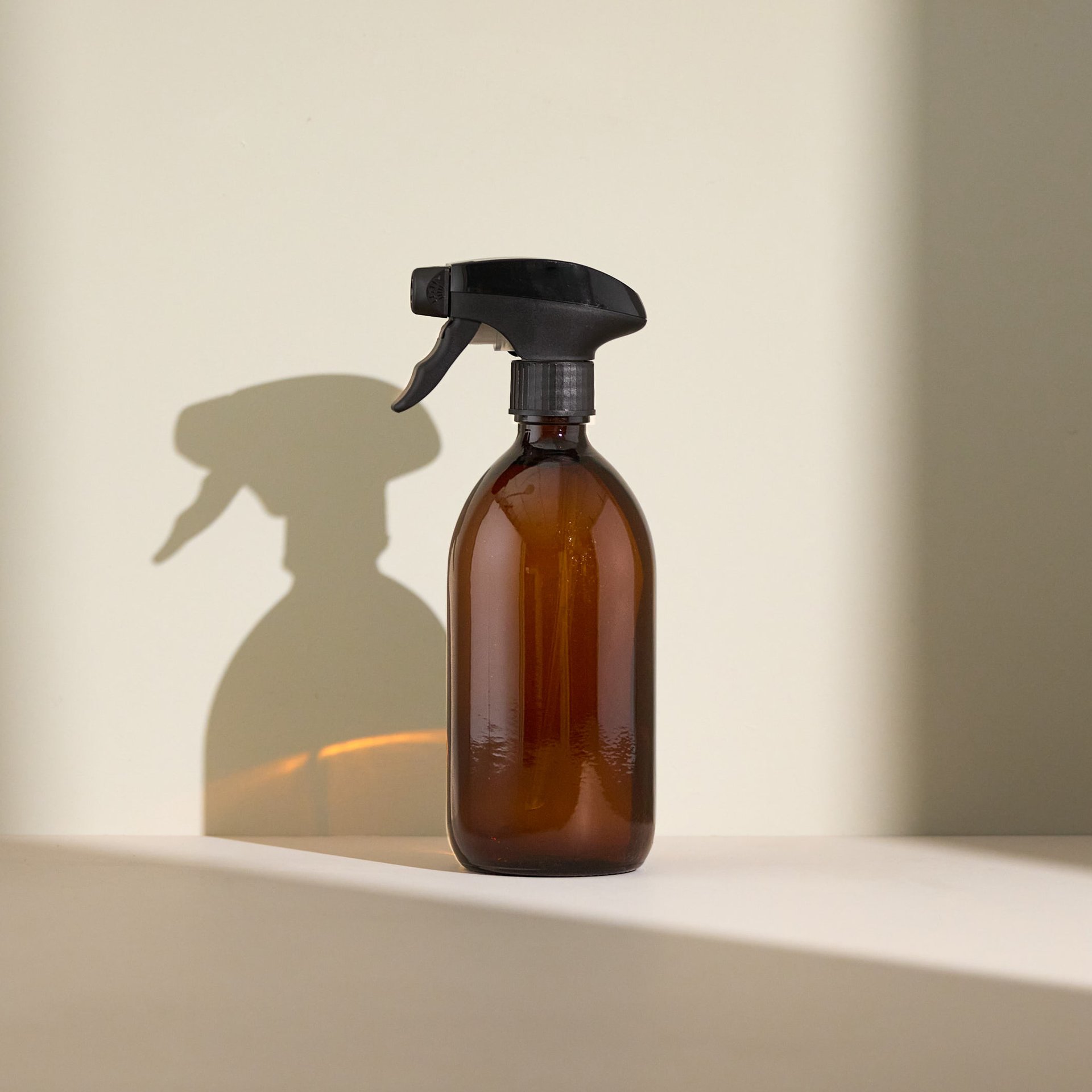 Does the bottle spray contain any harmful plastics?
Like all of our products our spray bottles do not contain any harmful plastics and are BPA plastic free.