Foaming Soap Dispensers
The foaming soap dispensers that we provide are sophisticated containers for the product of your choice.
The foamy form of the liquid that is contained within the container is easily dispensed thanks to the unique pump made of stainless steel.
Ideal for use in pre-mixed foamy solutions, such as liquid hand wash, foaming hand sanitiser, facial cleanser, shaving cream, castile soap, and other home and cosmetic items that are a good fit.
Learn how to create your own foamy soap with the help of our easy-to-follow guide by utilising a product that you already have in your home.
How our Foaming Soap Dispensers Work
One variety of liquid soap is called foaming hand soap. It is produced by a liquid soap that has been diluted and then combined with air to produce a foamy lather as it is pumped from the dispenser.
It is necessary for our dispensers that they use foamy hand soap in the appropriate manner. The pump consists of two separate chambers. When the pump is depressed, one chamber contains soap while the other chamber pushes air into the dispensing device.
To refill our dispensers, you only need foaming soap that has been pre-mixed, or you may follow our instructions to make your own.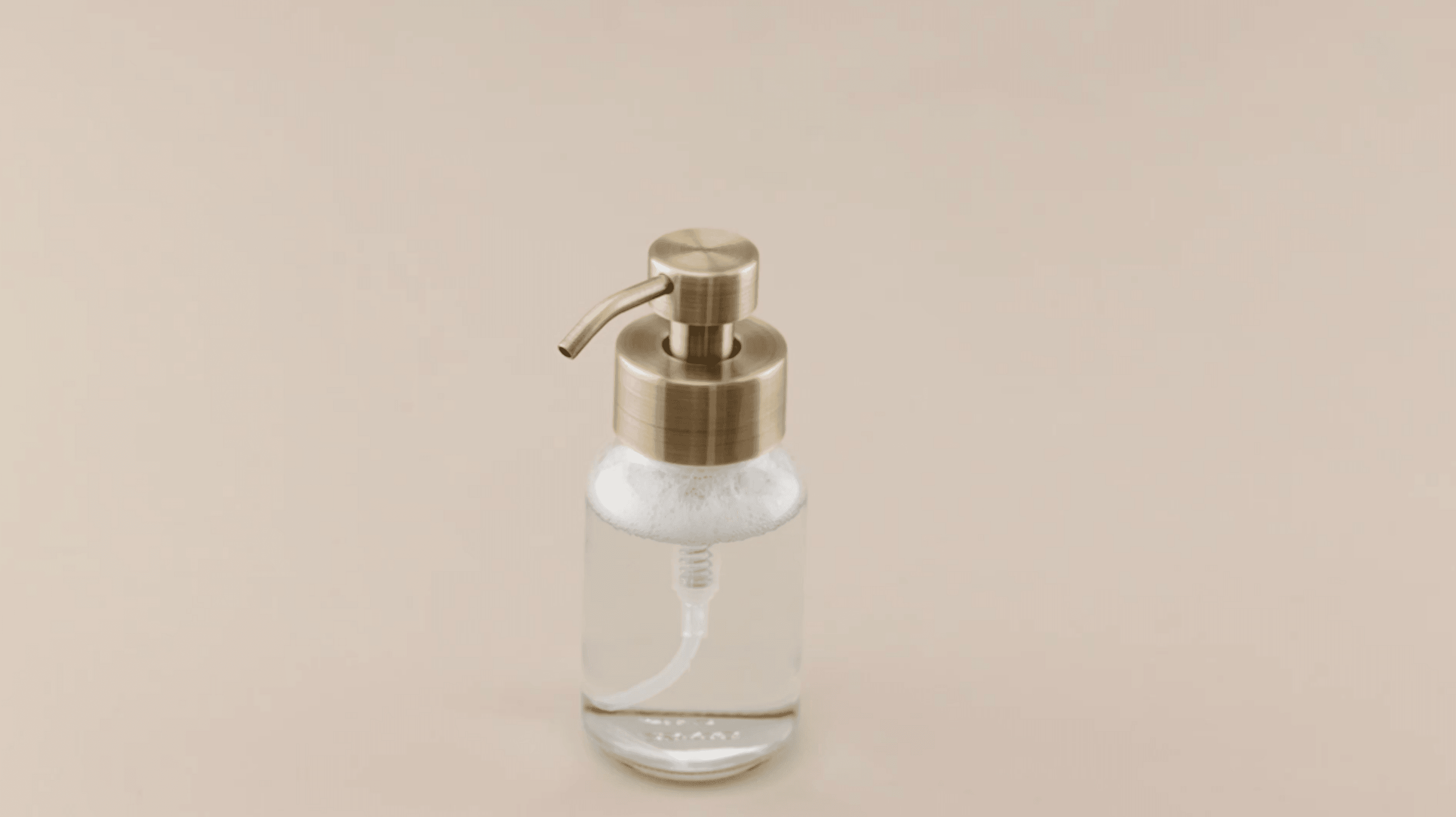 How to make foaming soap
Select your soap You can't just add a normal soap into a foaming dispenser as it is generally too thick. So you will have to water it down a little.
Measure out the soap & water in equal parts. Typically you will need to add 1 part soap to 4 parts water to get a good mix suitable for a foaming dispenser. Depending on the soap, you may be ok with 1 part soap to 3 parts water, but it's best to experiment.
Do not fill to the very top of the container. Try not to fill the foaming dispenser to the top.
Put the lid on, and mix Give the soap and water a little shake and mix it up.