Foaming Soap Dispensers
Our foaming soap dispensers are elegant containers for your chosen product.
The stainless steel pump effortlessly dispenses the liquid contents of the bottle in foam form.
Ideal for pre-mixed foaming solutions such as liquid hand wash, foaming hand sanitiser, facial cleanser, shaving cream, castile soap, and other suitable household and cosmetic products.
How our Foaming Soap Dispensers Work
Foaming hand soap is a form of liquid soap. It comes from a diluted liquid soap infused with air to create a foamy lather as it's pumped from the dispenser.
Our dispensers are required to use foaming hand soap properly. The pump has two chambers. One chamber holds soap and pumps air into the dispensing unit when the pump is depressed.
To refill our dispensers, just a pre-mixed foaming soap or use our guide to make your own.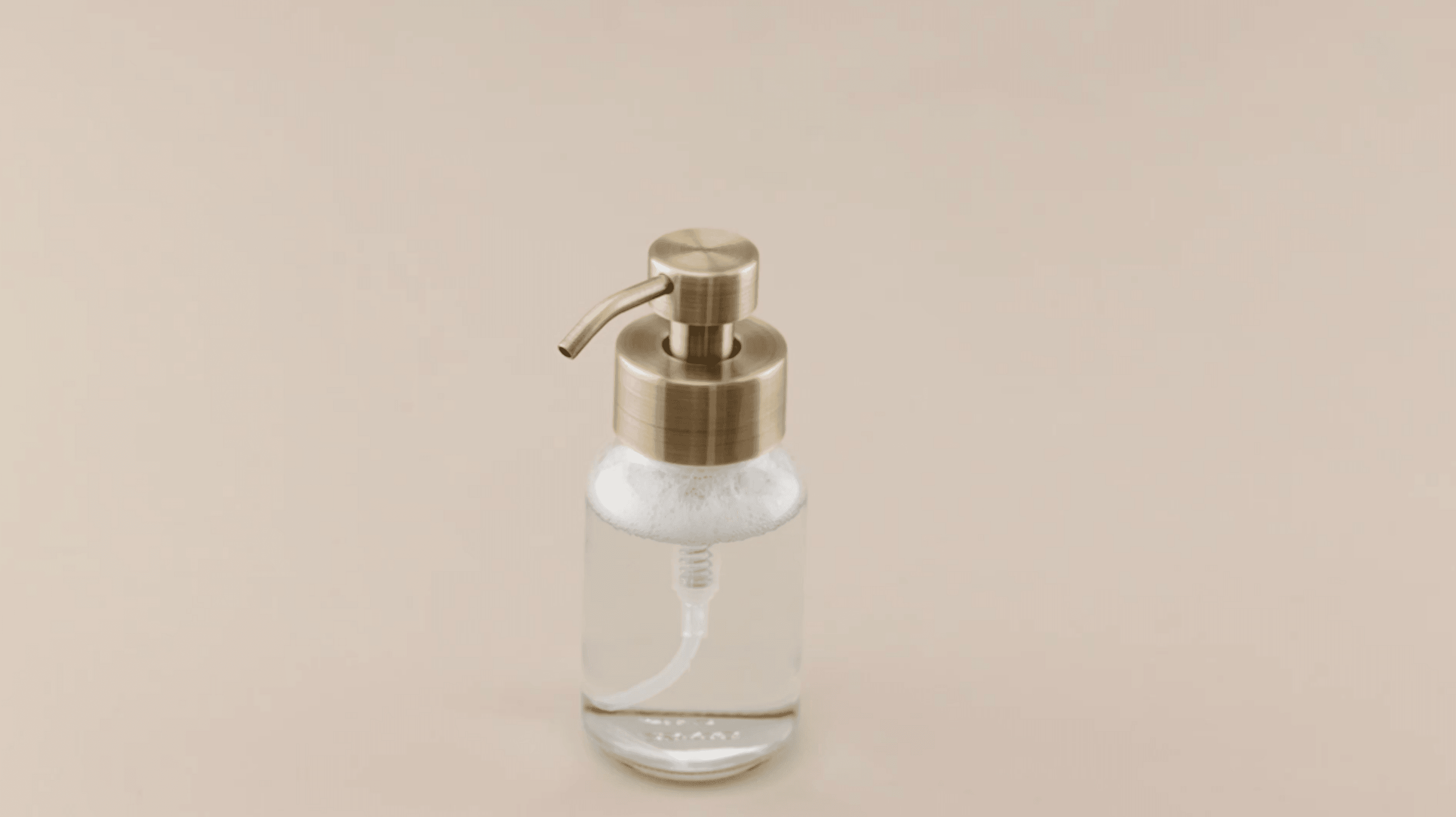 How to make foaming soap
Select your soap You can't just add a normal soap into a foaming dispenser as it is generally too thick. So you will have to water it down a little.
Measure out the soap & water in equal parts. Typically you will need to add 1 part soap to 4 parts water to get a good mix suitable for a foaming dispenser. Depending on the soap, you may be ok with 1 part soap to 3 parts water, but it's best to experiment.
Do not fill to the very top of the container. Try not to fill the foaming dispenser to the top.
Put the lid on, and mix Give the soap and water a little shake and mix it up.