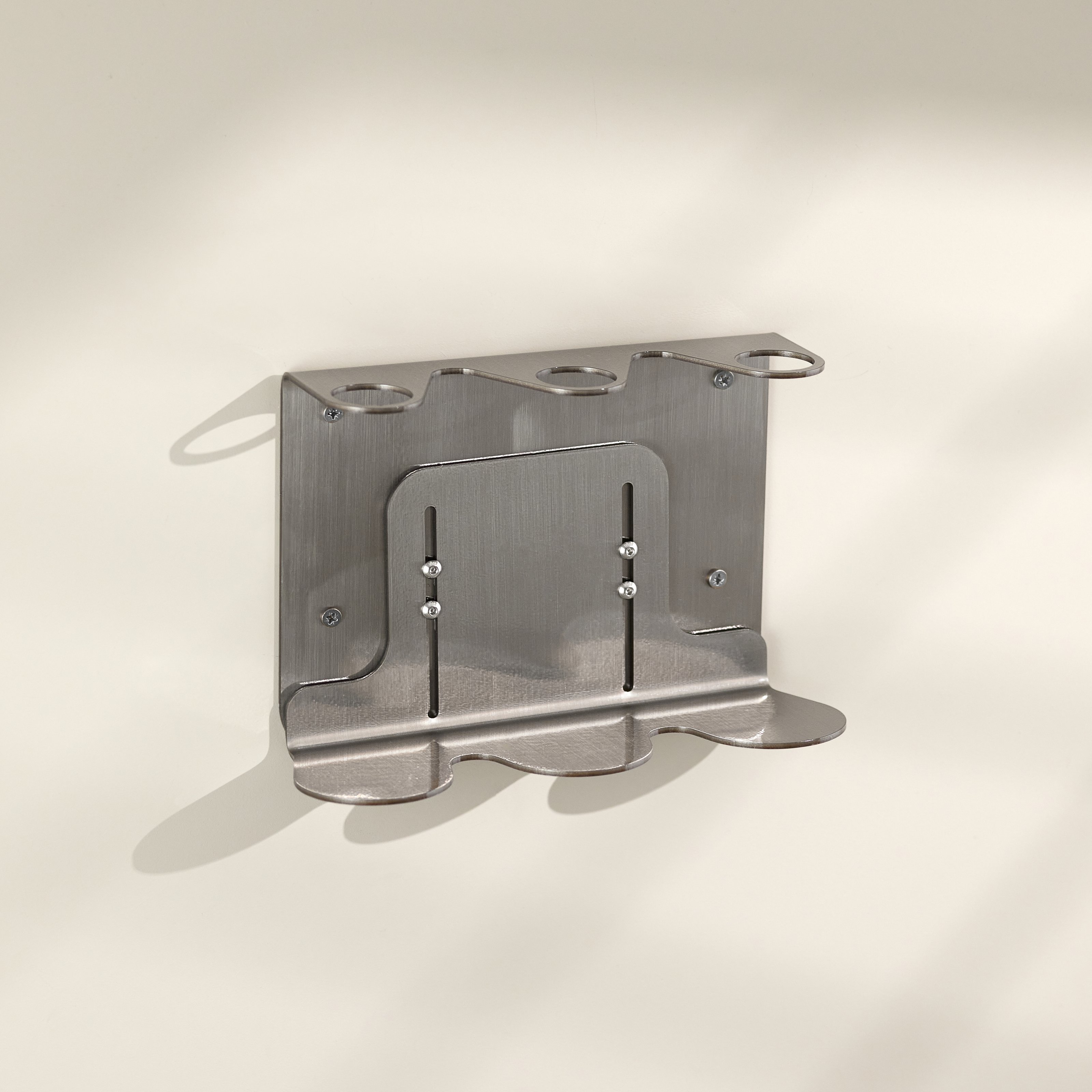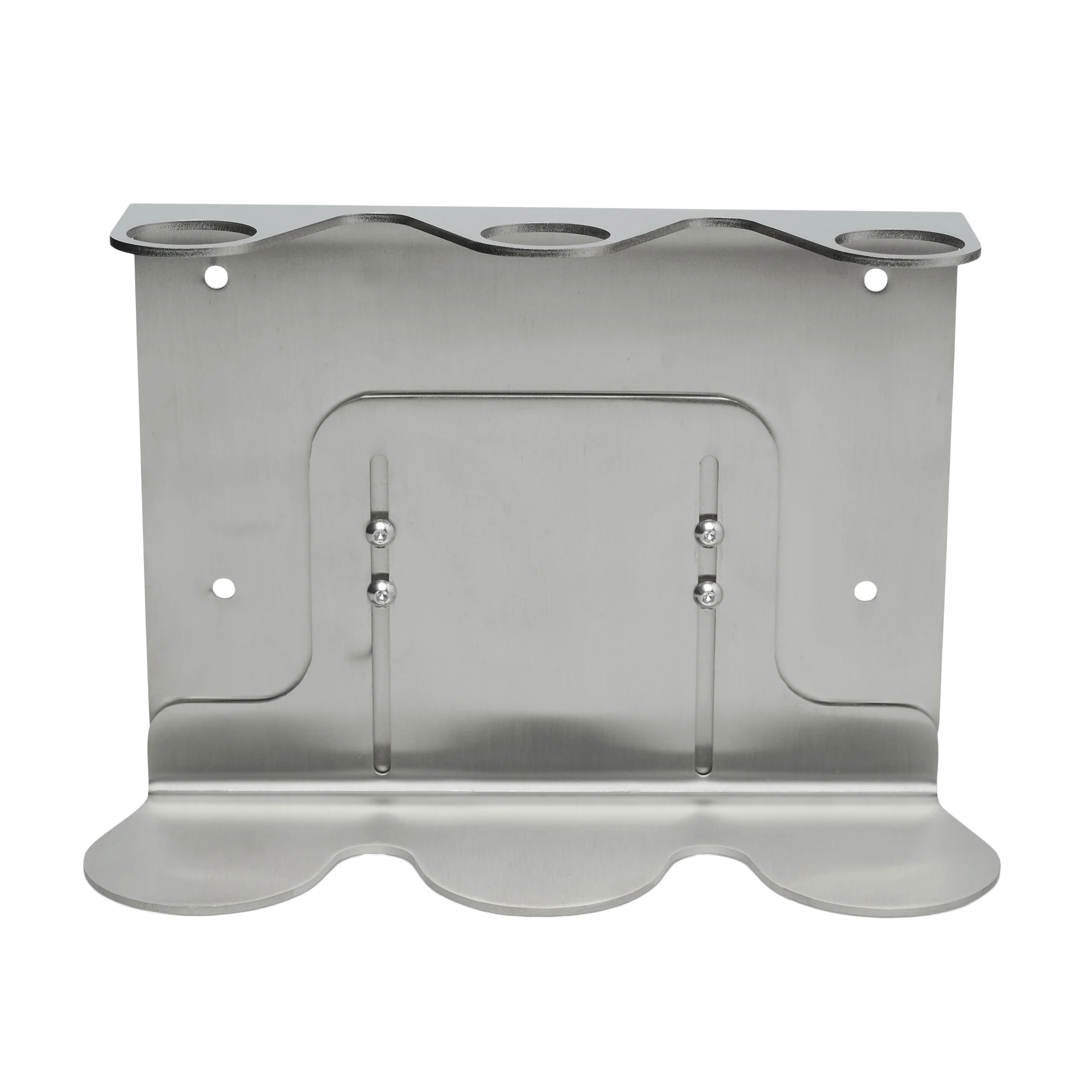 Satin Silver Triple Wall Mounted Bottle Holder
A beautiful triple satin silver bottle holder. Suitable for securely holding any three round bottles 250 - 500ml in size.
This triple satin silver wall-mounted bottle holder is ideal for saving space in environments like downstairs bathrooms or showers, but it also contributes to a clean aesthetic in any space.
Key Holder Benefits
Fully adjustable - All wall-mounted holders can be adjusted to accommodate a wide range of bottle heights while seamlessly blending into your environment. It will fit most common soap bottles ranging in size from 200ml to 500ml. Our larger holder will store 1000 ml bottles.
Our holders are constructed from 2mm thick 304-grade stainless steel. This makes them suitable for commercial bathrooms and more robust than most other bottle holders.
Fitting kit included - Each holder comes with a full-fitting kit.
2-year warranty.