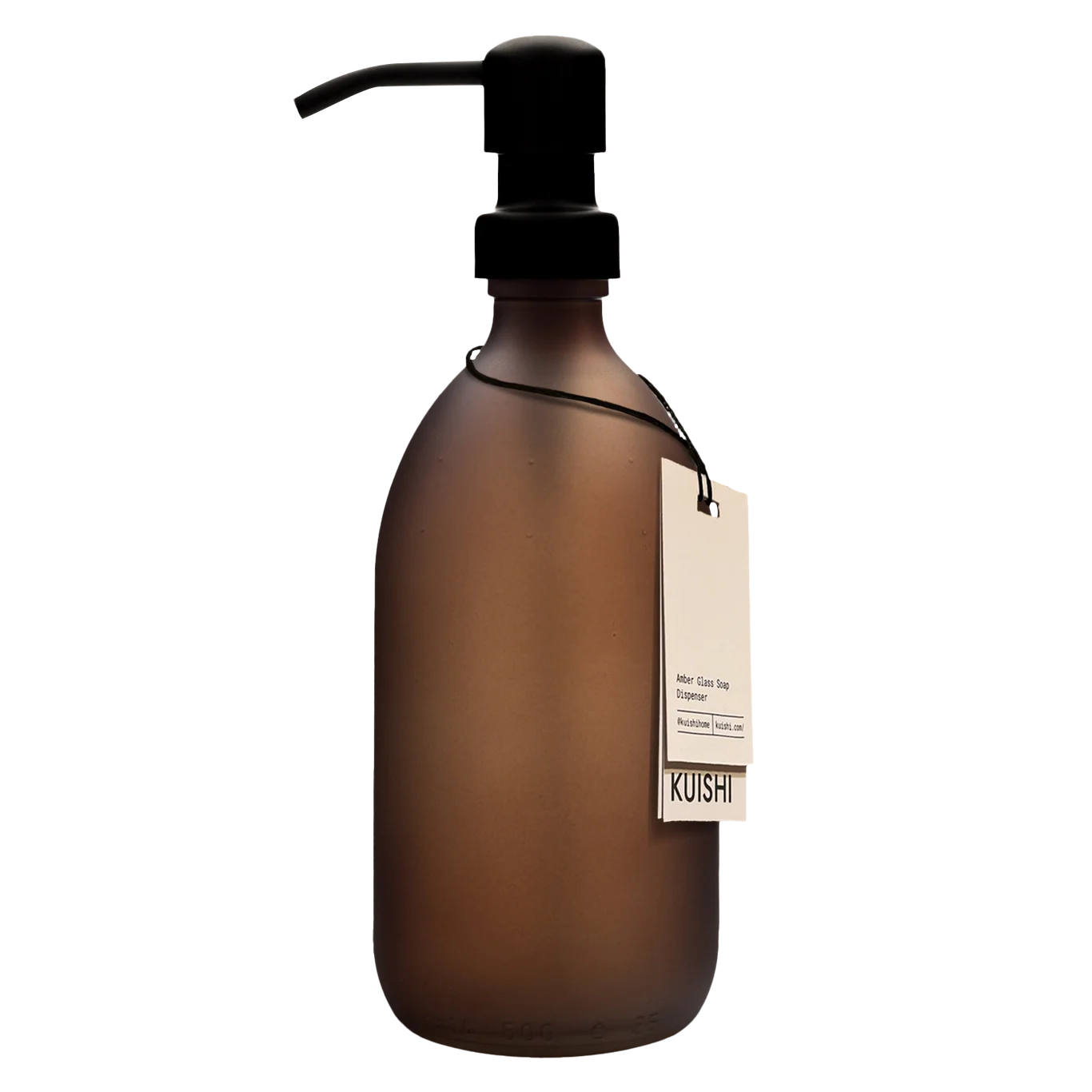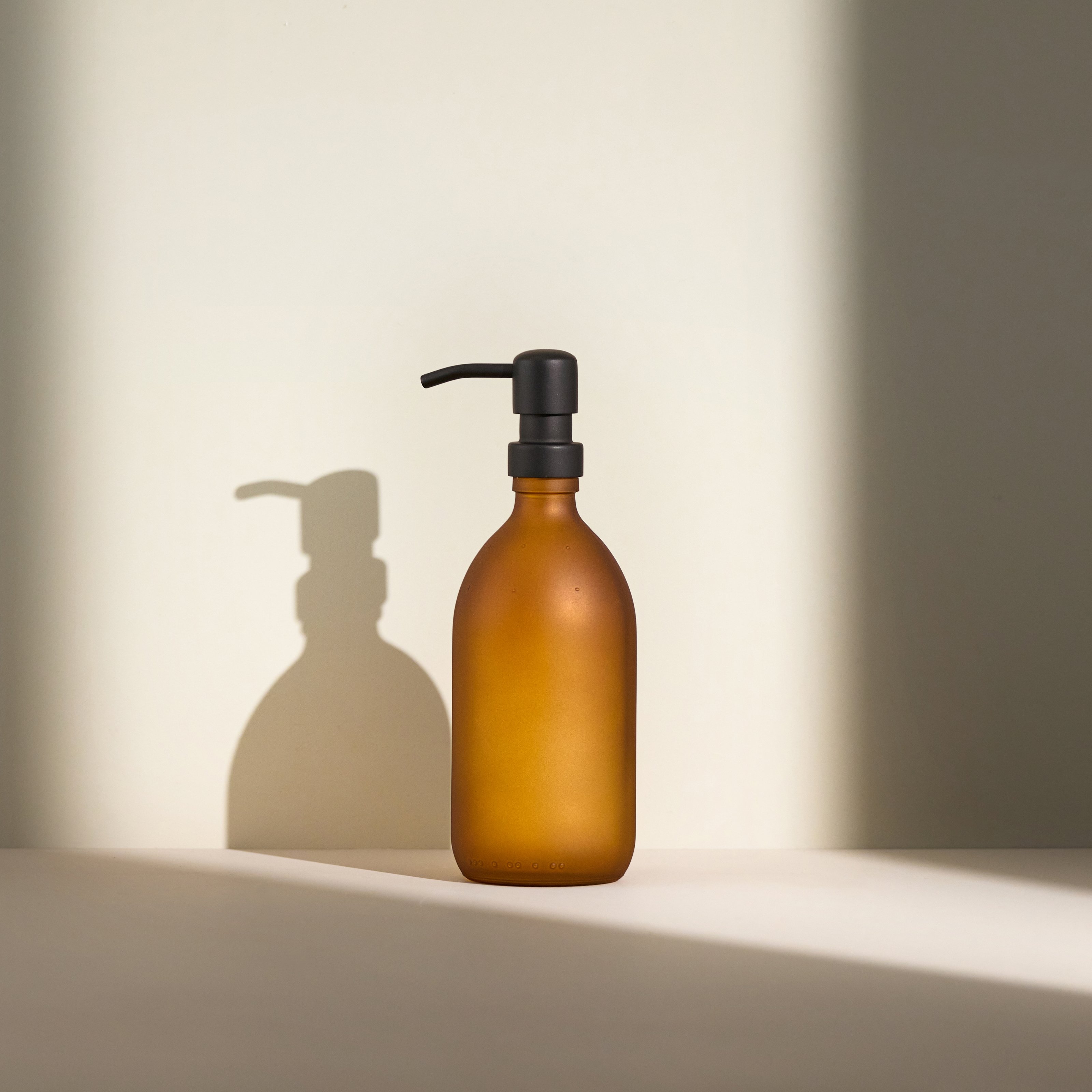 Matte Amber Glass Soap Dispenser Bottle
There are times when minimal is best. These matte amber glass brown soap dispensers with stainless steel pumps are smooth and discreet in appearance.
The matt amber glass and complimentary pump are a simple yet luxurious combination for contemporary spaces. The tops unscrew for easy refill and the bottle pumps come in a variety of colour finishes; ideal for hand wash, moisturiser and other skincare products.
Amber glass with a difference
Our amber matt bottle creates a lovely frosted look on your amber glassware, creating a one-of-a-kind colour palette for any bathroom.