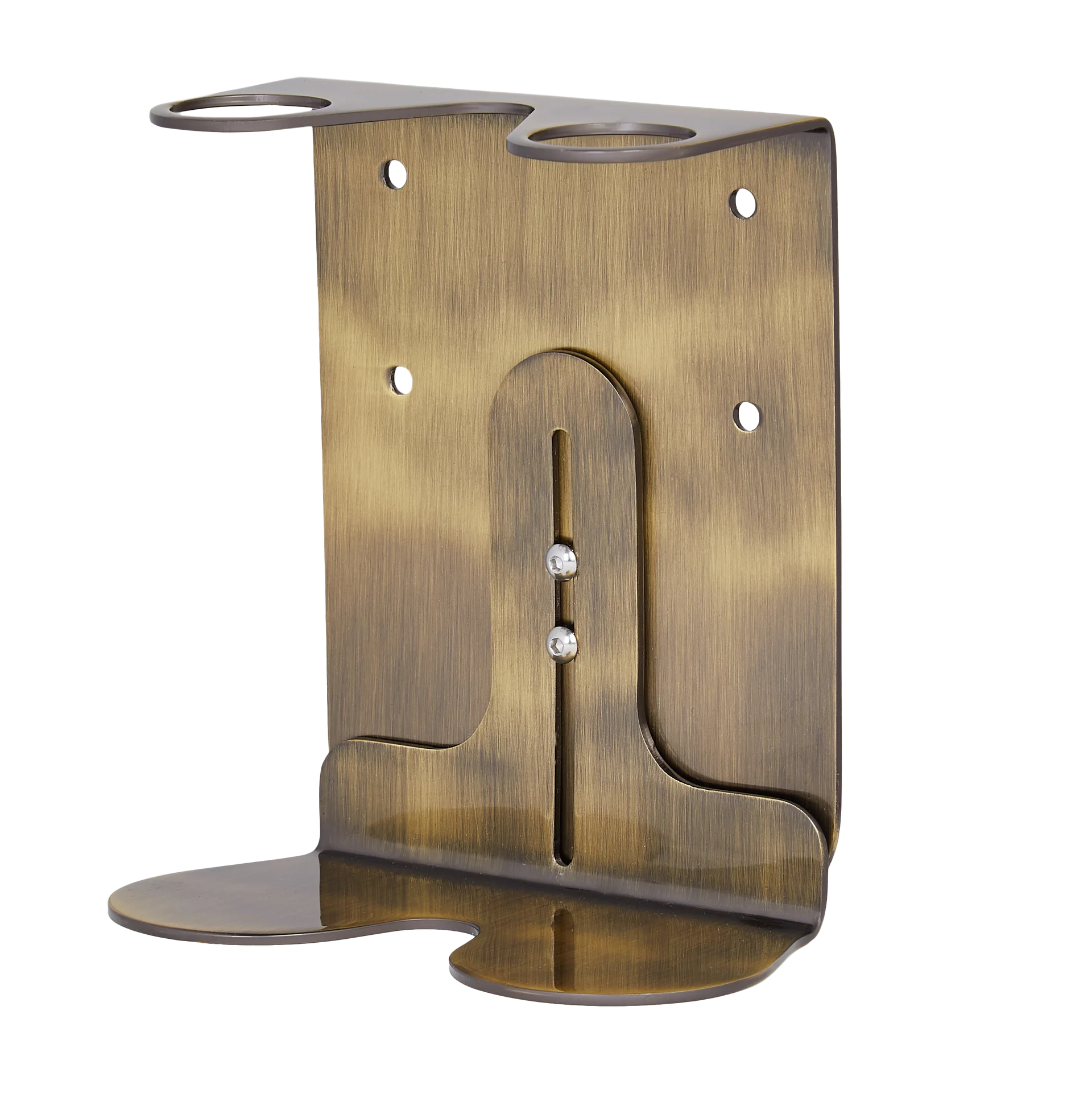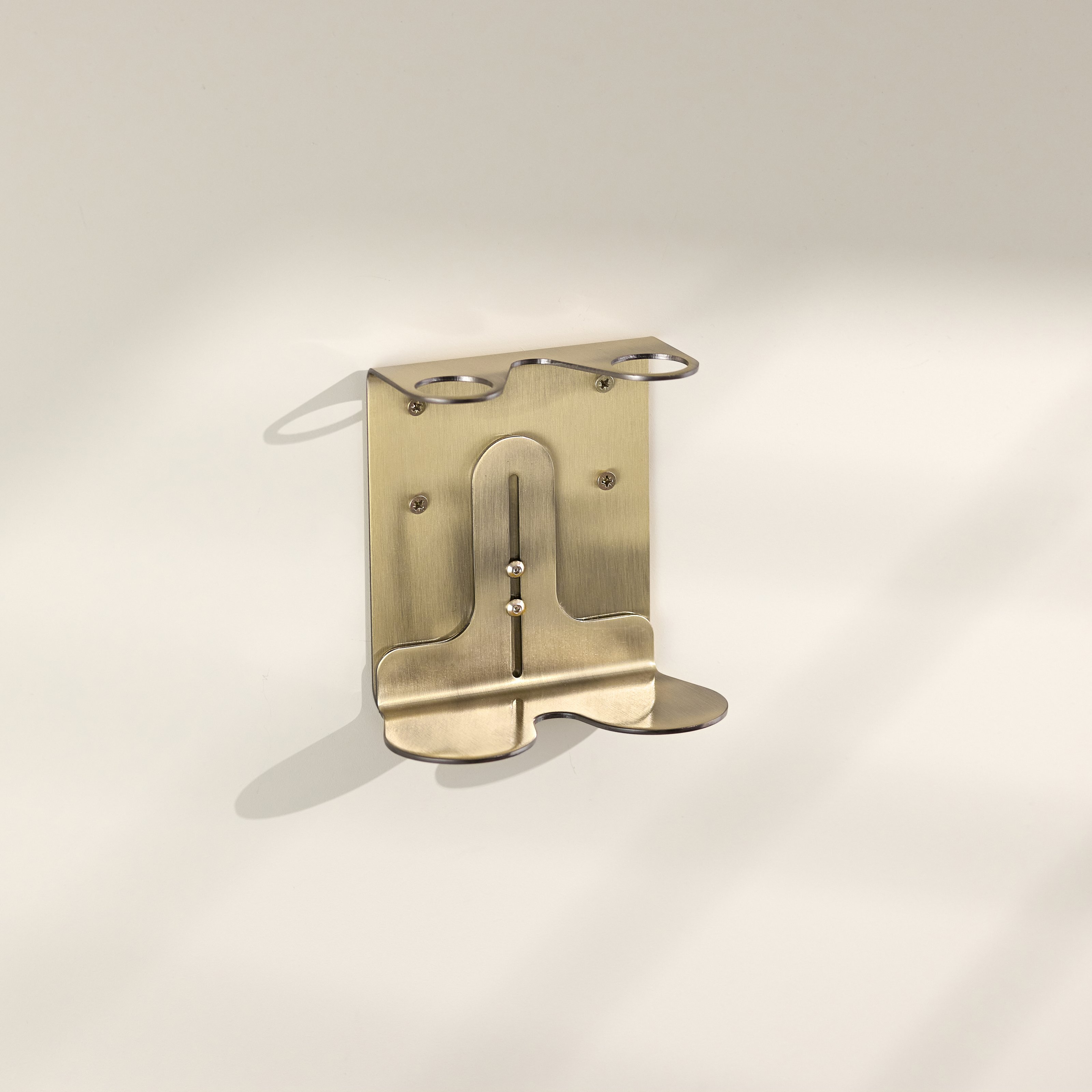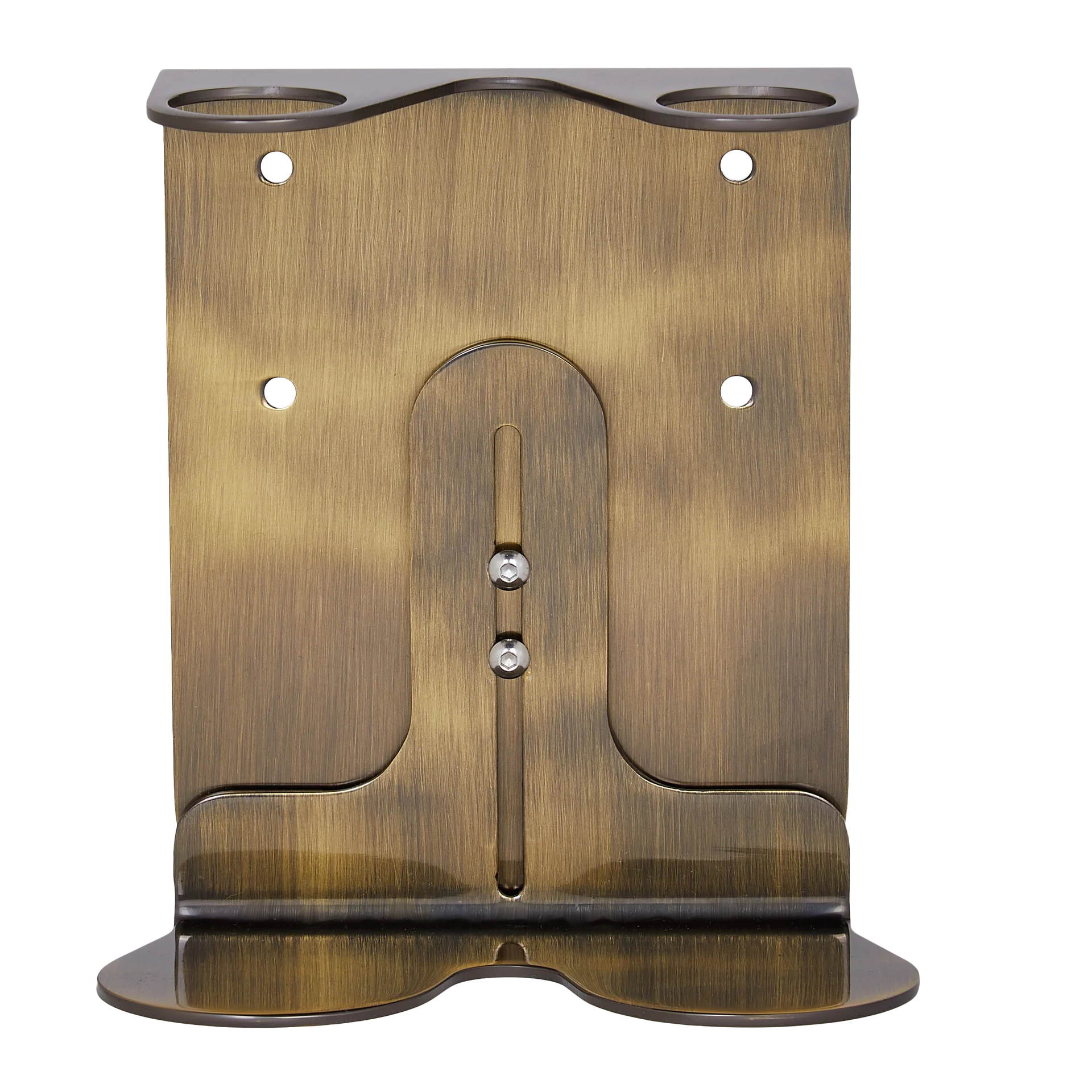 Gold Double Wall Mounted Soap Bottle Holder
This holder exudes quality thanks to its brushed gold finish. Designed to securely hold any two bottles with a capacity ranging from 250 to 500ml.
Always within reach, this double gold soap bottle holder is ideal for space-saving in environments such as bathrooms and kitchens, although they also help create a clean aesthetic in any space.
Key Holder Benefits
Fully adjustable - All wall-mounted holders can be adjusted to accommodate a variety of bottle heights and effortlessly integrate with your space. It will fit bottles ranging from 200ml - 500ml, which includes most typical soap brands. Our larger holder will hold 1000ml bottles.
Made to last - Our holders are made from 2mm thicker 304-grade stainless steel. This makes them suitable for commercial bathrooms and more robust than most other bottle holders.
Fitting kit included - We include a complete fitting kit with every holder.
2-year warranty