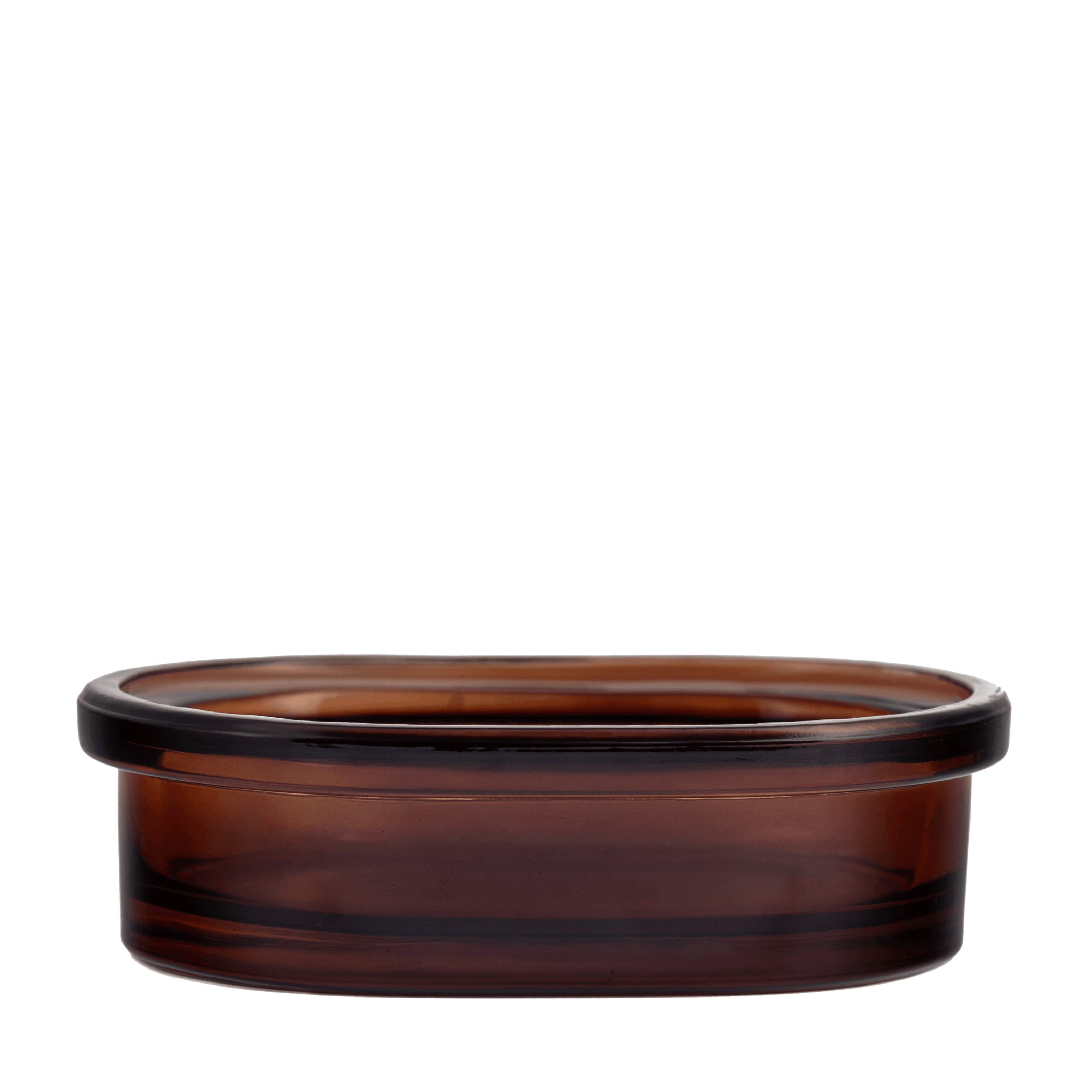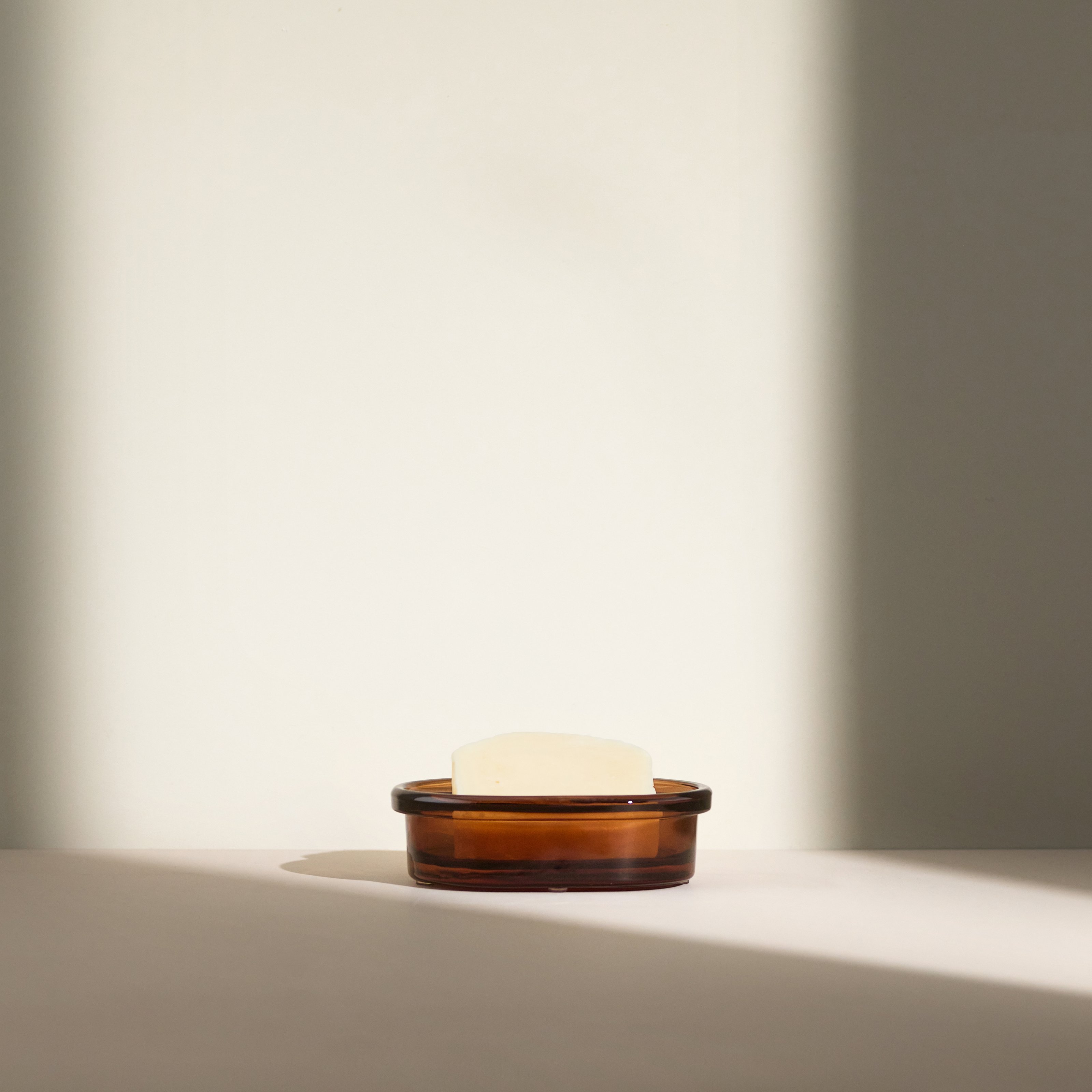 Glass Soap Dish
Using amber glass in a bathroom is a truly delightful choice. Its subtle hue enhances the atmosphere and adds a touch of sophistication.
This amber glass soap dish is simple in design with functional features, including curved ridges—the perfect plastic-free option paired with your favourite soap.
Sustainable bathroom choice
Our amber glass soap dish is a wonderful way to store your bar soap, in the kitchen or bathroom or both.