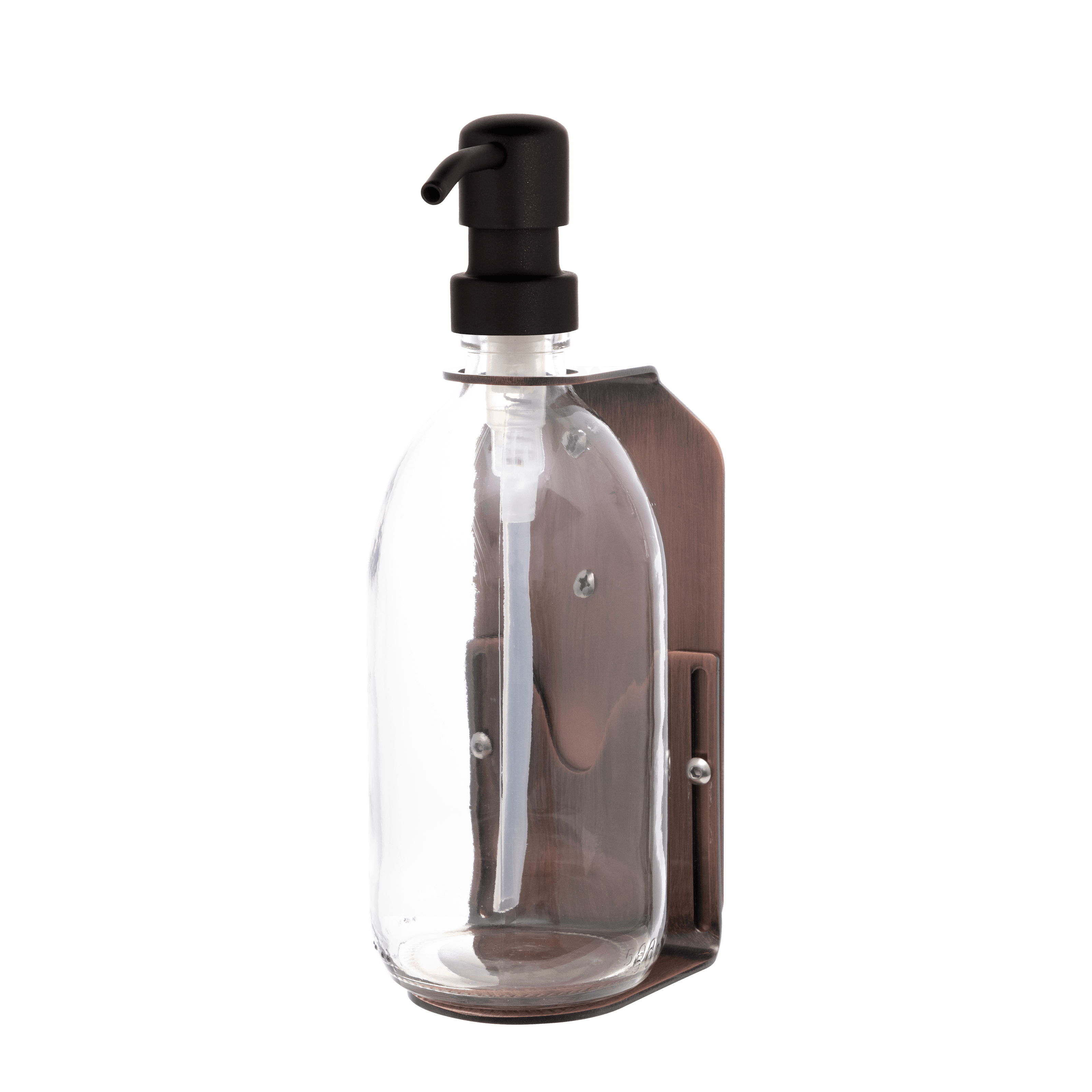 Copper Wall Mounted Soap Dispenser
A beautiful Stainless Steel wall-mounted soap dispenser with a copper finish. Customize the size, bottle colour, and pump finish to match your home or business needs. Available as a single, double or triple holder.
Our Copper-finish wall-mounted dispenser is a durable and accessible option made of sturdy 304 stainless steel with a sleek white matte finish.
You have the option of selecting from six different finishes for the stainless steel pumps. The amber dispensers are refillable and crafted from up to 45% recycled glass in the UK.
Refilling the glass pump bottle is easy as it can be unscrewed, helping you save on costs and reduce plastic packaging waste. The dispenser is adjustable and can fit most soap dispensers of various brands in sizes ranging from 250ml to 500ml.
It securely holds the dispenser and includes all the necessary fixtures and fittings to attach to your wall. Additionally, it comes with a 2-year warranty.