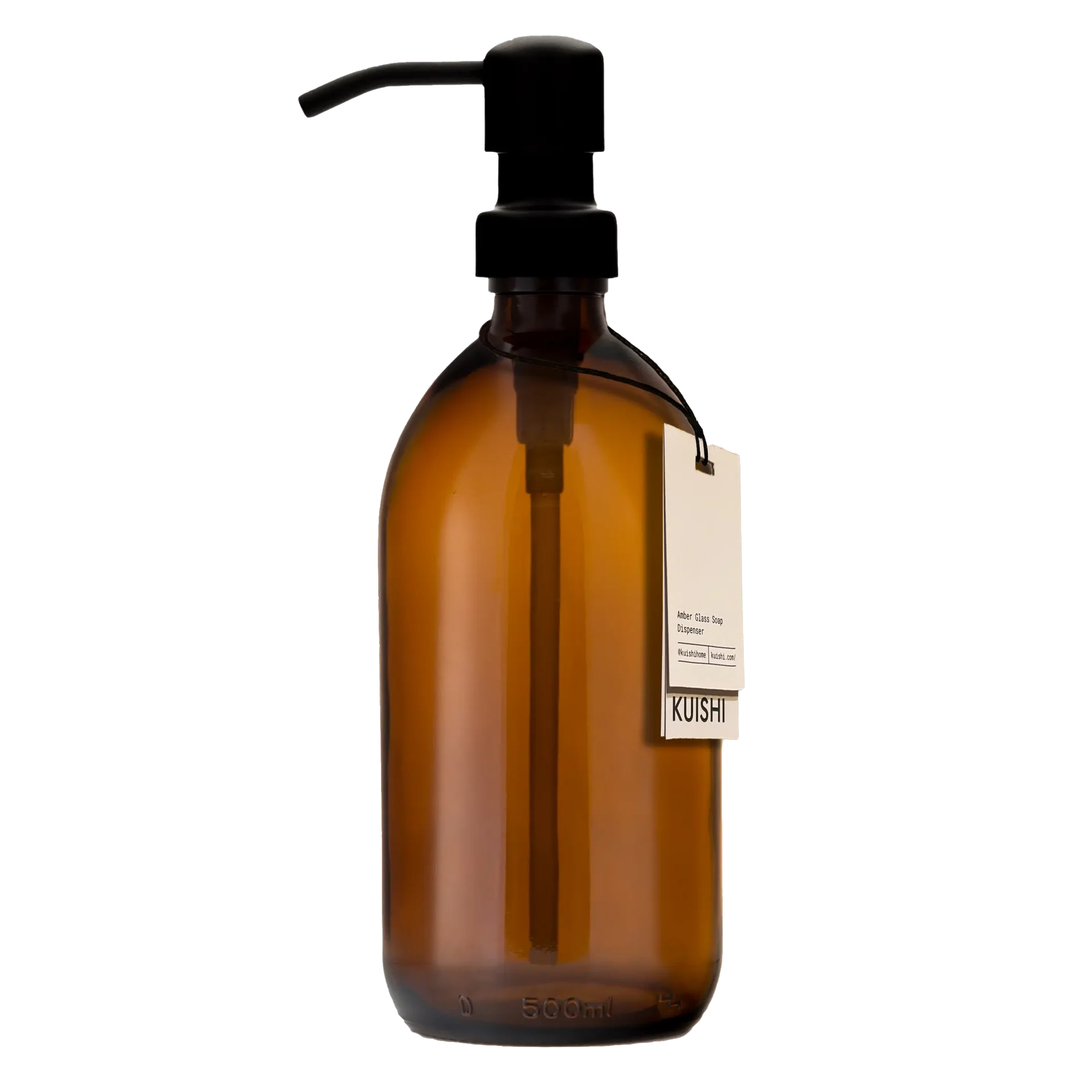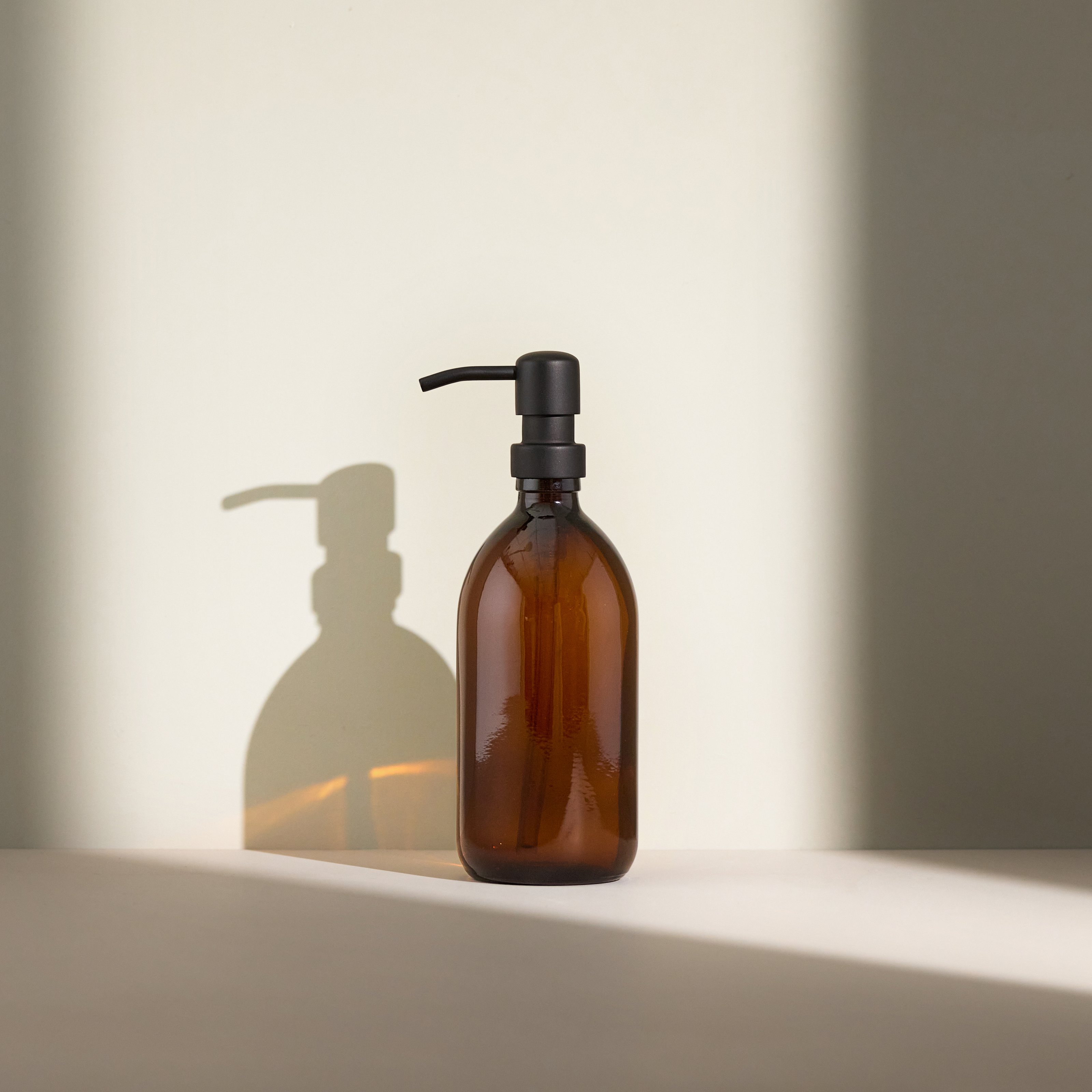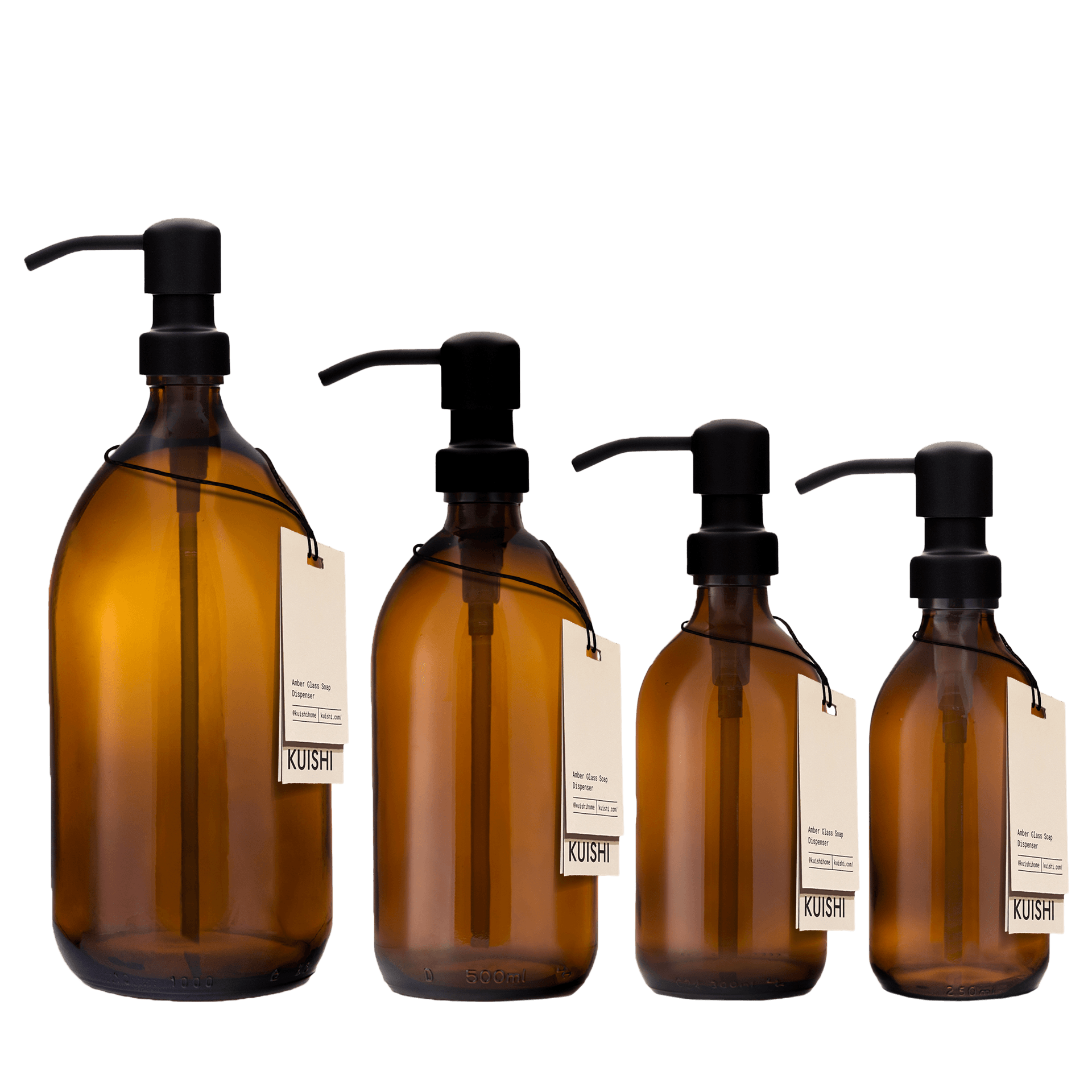 Amber Glass Soap Dispenser With Stainless Steel Pump
The contrast between amber glass and stainless steel creates a beautiful aesthetic.
Designed with a range of metal colours to suit different styles of interior décor, this amber glass soap dispenser uplifts any bathroom. The bottles come in a range of sizes and the pump unscrews for easy refilling with your chosen brand of soap, reducing costs and the use of plastics.
Our stainless steel pumps are made from 304-grade stainless steel and are manufactured to the highest standards.
The amber glass soap dispenser bottle is made from up to 45% recycled glass in the UK.
Replace your single use plastic containers
Kuishi soap dispensers are made for life and are the ultimate way to reduce single-use plastics in your business.
Check out our environmental policy for more information.