Wall Mounted Soap Dispensers
Elegant and minimalist, our stainless steel wall-mounted soap dispensers declutter your worktops and cohesively works with your space's style. Functional, adjustable, and durable.
If you are looking for a robust, refillable dispenser, look no further.
Wall Mounted Dispensers for Luxury Bathrooms
When you switch to our beautifully designed mounted soap dispensers, you will add a level of luxury to your bathroom. The simple yet chic look will inspire a modern, spa-like feel to any bathroom. The wall mounts will also declutter your counter and vanity space and will keep unwanted soap scum from forming on your countertop. You can use the soap dispenser for hand soap and lotion near the sink; for body wash and luxurious bubble bath near your soaking tub; and for shampoo, conditioner and body wash near your shower. Use this chic look to clear space in your bathroom and create a more luxurious, nature-inspired feel.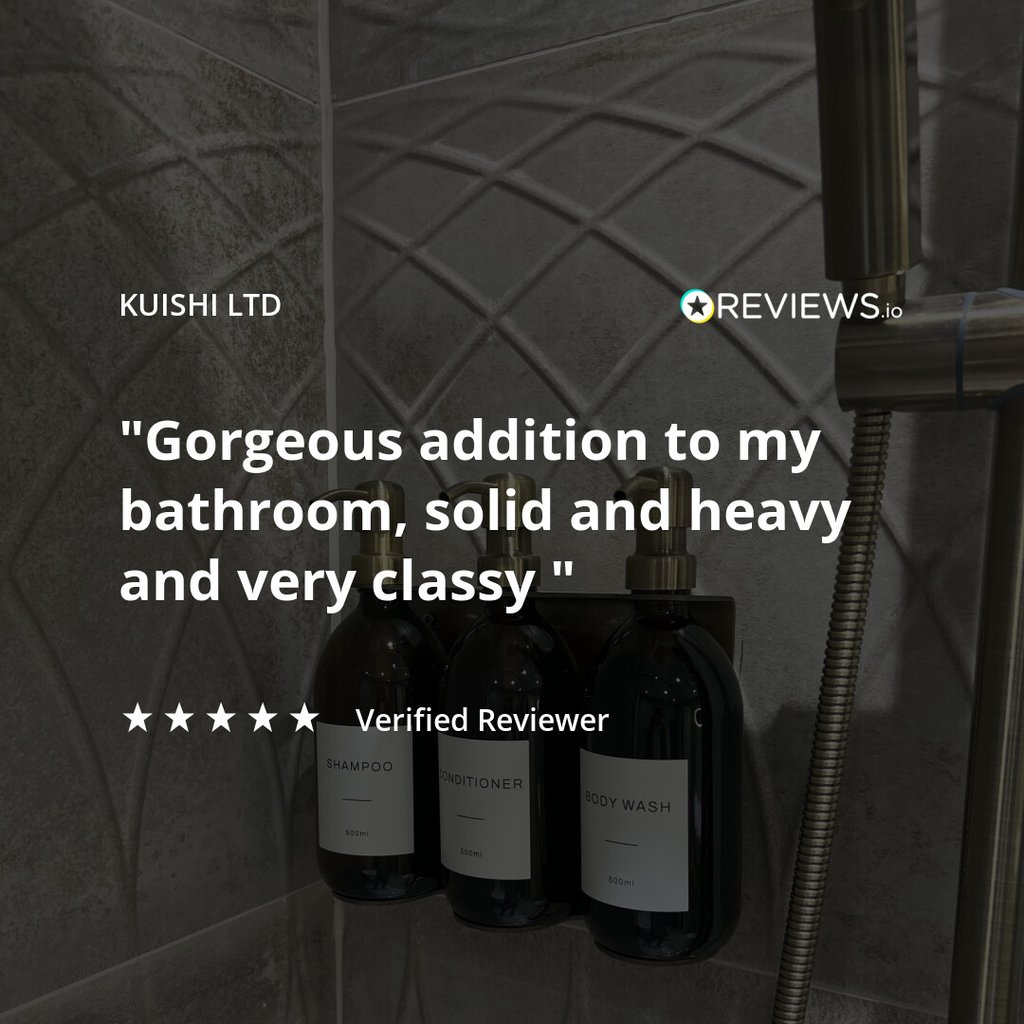 Advantages of our wall mounted soap dispensers
Our dispensers are constructed from high-quality 304 stainless steel and are 2mm thick. This ensures that they are long-lasting and sturdy and that they won't rust in damp conditions.
Benefits of installing our soap dispensers
The glass pump bottle unscrews for easy refilling to help you reduce costs and plastic packaging waste.
It securely holds the dispenser.
It contains all the fixtures and fitting to fit them to your wall.
The holder is fully adjustable, so you can fit any size bottle if required.
A 2-year warranty.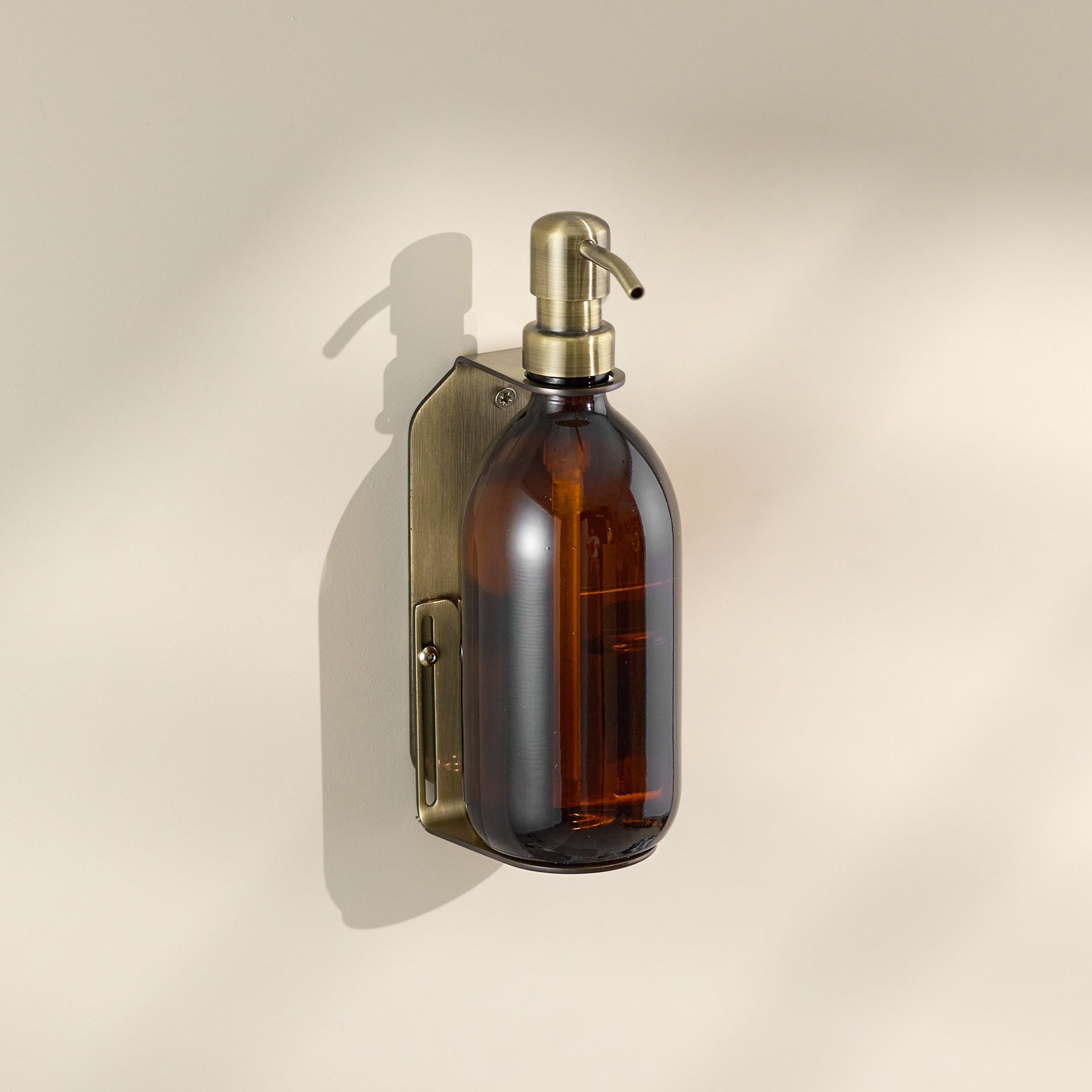 How to install the soap dispensers to our wall mount
Each wall mount dispenser includes an extra-long Allen key for unscrewing the security bolts and adjusting the height of the mount. Dispensers can be readily installed or removed once they have been lowered. The screws can be tightened to secure the dispenser, preventing it from being removed.
How to fix our Wall mount Soap holders to the wall
Using the included kit, our soap dispensers may be firmly fixed to any service. Each package includes the raw plugs and screws needed to install them on a normal wall or tile. We also provide sticky pads to assist you attach the wall-mounted dispenser to the wall.
Can you mount the hand soap dispenser to plasterboard or wood?
When it comes to mounting the soap dispenser to wood, there are no special requirements. We recommend drilling pilot holes to prevent splitting the wood. When fitting our holders commercially, we recommend speaking with someone with experience. Some surfaces, such as plasterboard, may necessitate the use of specialised raw plugs.