Wall Mounted Soap Dispenser Holders
Elegant and minimalist, our stainless steel wall-mounted soap dispenser holders declutter your worktops and cohesively works with the style of your space. Functional, adjustable, and durable, our soap bottle holders can be used to store and pump the product of your choice. 
All wall-mounted holders can be adjusted to accommodate a variety of bottle heights and effortlessly integrate with your space! 
Key Holder Benefits
Fully adjustable - All wall-mounted holders can be adjusted to accommodate a variety of bottle heights and effortlessly integrate with your space. It will fit bottles ranging from 200ml - 500ml, which includes most typical soap brands. Our larger holder will hold 1000ml bottles.
Made to last - Our holders are made from 2mm thicker 304-grade stainless steel. This makes them suitable for commercial bathrooms and more robust than most other bottle holders.
Fitting kit included - We include a complete fitting kit with every holder.
2-year warranty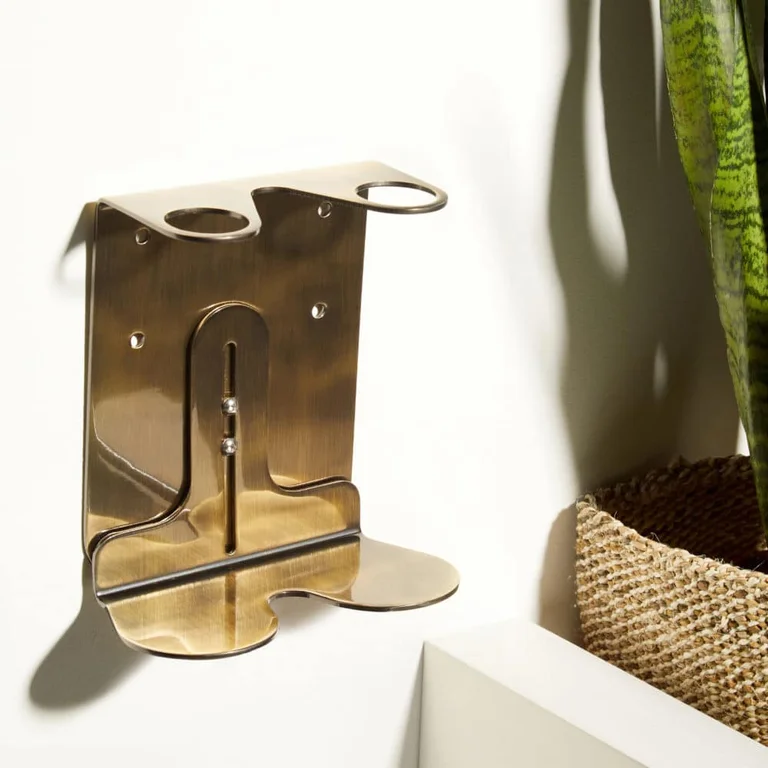 Benefits of our Wall Mounted Dispensers
Aside from looking chic, there are multiple benefits you will experience when you switch to Kuishi wall-mounted soap dispensers.
Easy Installation
You can install our bottle holders directly on any solid wall. Each holder comes with a fixing kit to either screw your holder to any surface or stickers that will securely affix your dispensers to the wall.
Bathroom Benefits
When you switch to our beautifully designed mounted soap dispensers, you will add a level of luxury to your bathroom. The simple yet chic look will inspire a modern, spa-like feel to any bathroom. The wall mounts will also declutter your counter and vanity space and will keep unwanted soap scum from forming on your countertop. You can use the soap dispenser for hand soap and lotion near the sink; for body wash and luxurious bubble bath near your soaking tub; and for shampoo, conditioner and body wash near your shower. Use this chic look to clear space in your bathroom and create a more luxurious, nature-inspired feel.
Declutter Your Kitchen
For the ultimate clean kitchen design, use a three-bottle mount to store your dish soap, hand soap, and hand lotion above the sink and out of the way. You will love the way these luxurious, clean bottles look and feel in the kitchen. These simply yet beautifully designed bottles and mounts are perfect for any type of kitchen. Whether you have a super chic, modern vibe or if you have a farmhouse kitchen with lots of white and wood, our beautifully crafted soap dispensers will go perfect! You can choose from black, chrome, or gold and the amber bottles add a beautiful finish to any kitchen style. No more reaching under the sink for dish soap or cluttering your sink with lotions and hand soaps…Your kitchen will thank you!