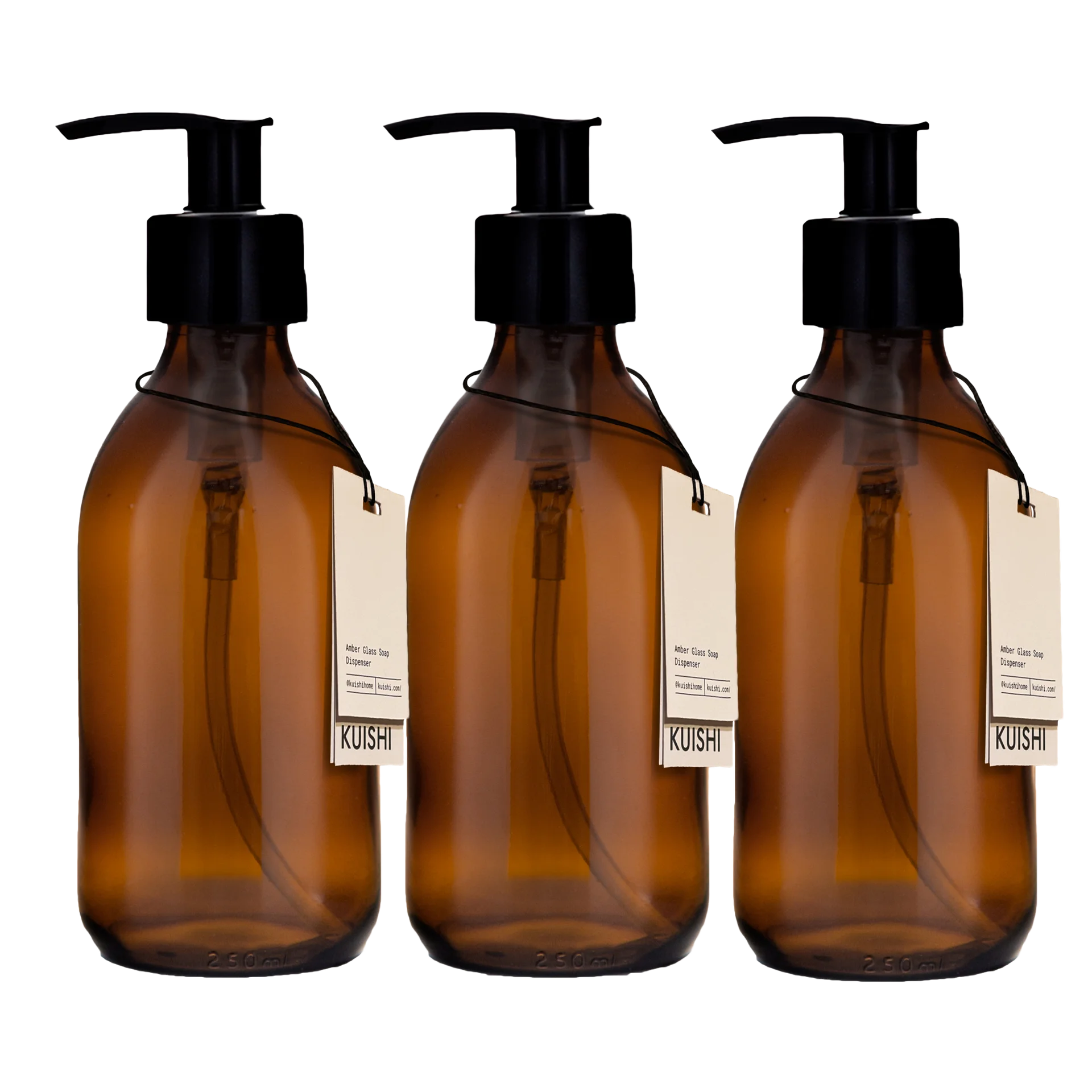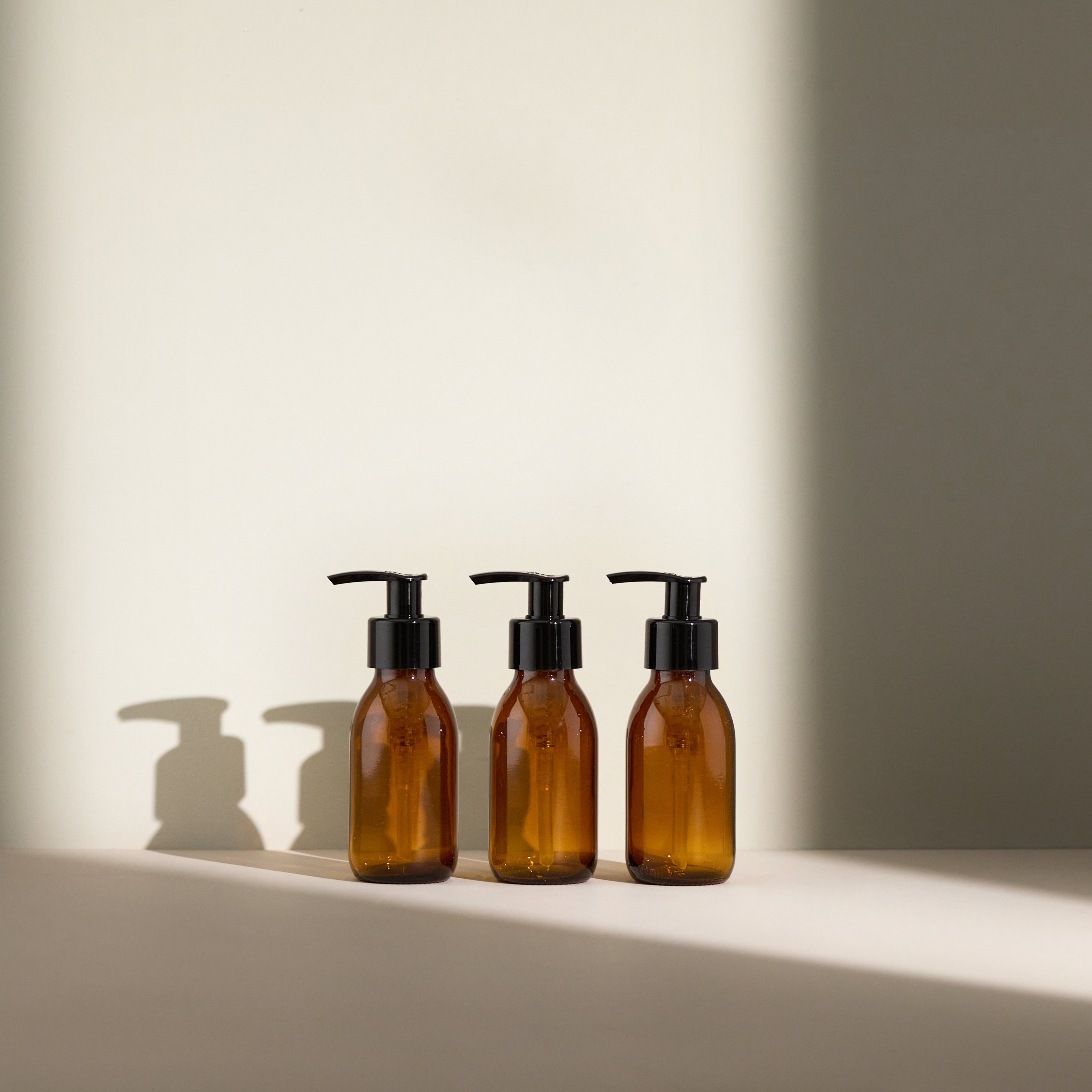 Amber Glass Travel Bottle Set
Take them around the world. This miniature travel set of amber glass soap dispensers contains three reusable 100ml bottles with lockable pumps for holidays and weekend breaks.
Each bottle is reusable and the perfect size for a backup supply of shampoo, conditioner, body wash, hair product or sun cream. 

Our BPA Free, pumps can be easily set to the lock position to avoid any spillages.