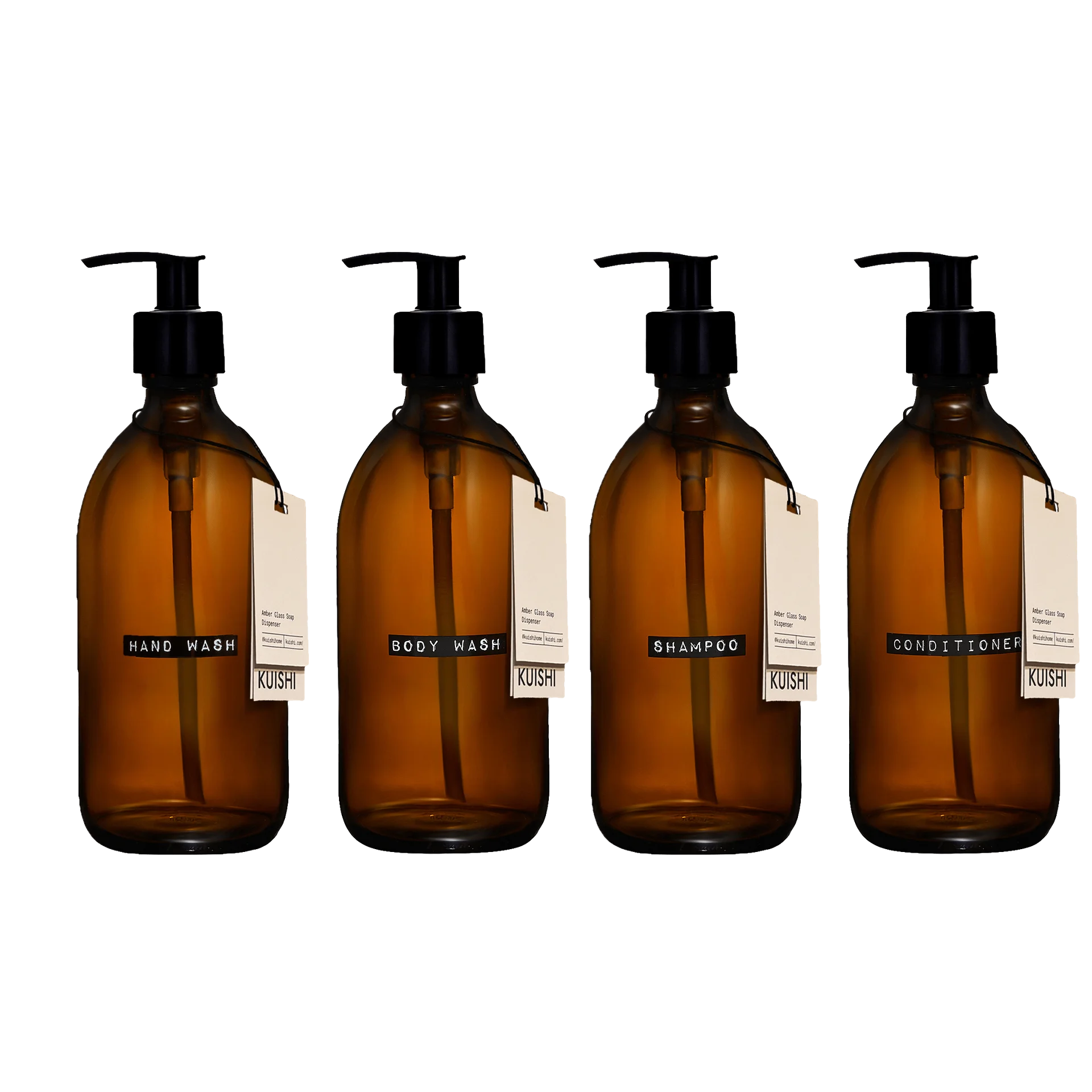 Bathroom Soap Dispenser Sets
You've got to have them all! Includes labelled hand wash, body wash, shampoo, and conditioner bottle.
A classic set for any bathroom. This set of refillable shampoo, body wash and conditioner bottles with permanent printed shampoo and conditioner directly onto the bottle. Our bottles provide a waterproof labelling solution making it easy to identify your bathroom essentials.
All labels are printed in organic ceramic inks, making them perfect for refilling with your favourite soap and reducing plastic waste.
Choose from one of our simple plastic pumps or a luxury stainless steel pump in various finishes.